Lightning protection, a new scam in the freight industry, people have already been fooled
Lian Sunny Worldwide Logistics 2023-09-13 15:04:57
Already arrived180,000
suddenly evaporated like air
Scams are all around you and me
Recently, the movie "All or Nothing" has become very popular. Have you seen it? The first domestic film to expose the inside story of the entire industry chain of overseas online fraud , we are Sunny Worldwide Logistics We specially organized a private theater to watch it. The movie comes from life, and there is such a real case happening around us.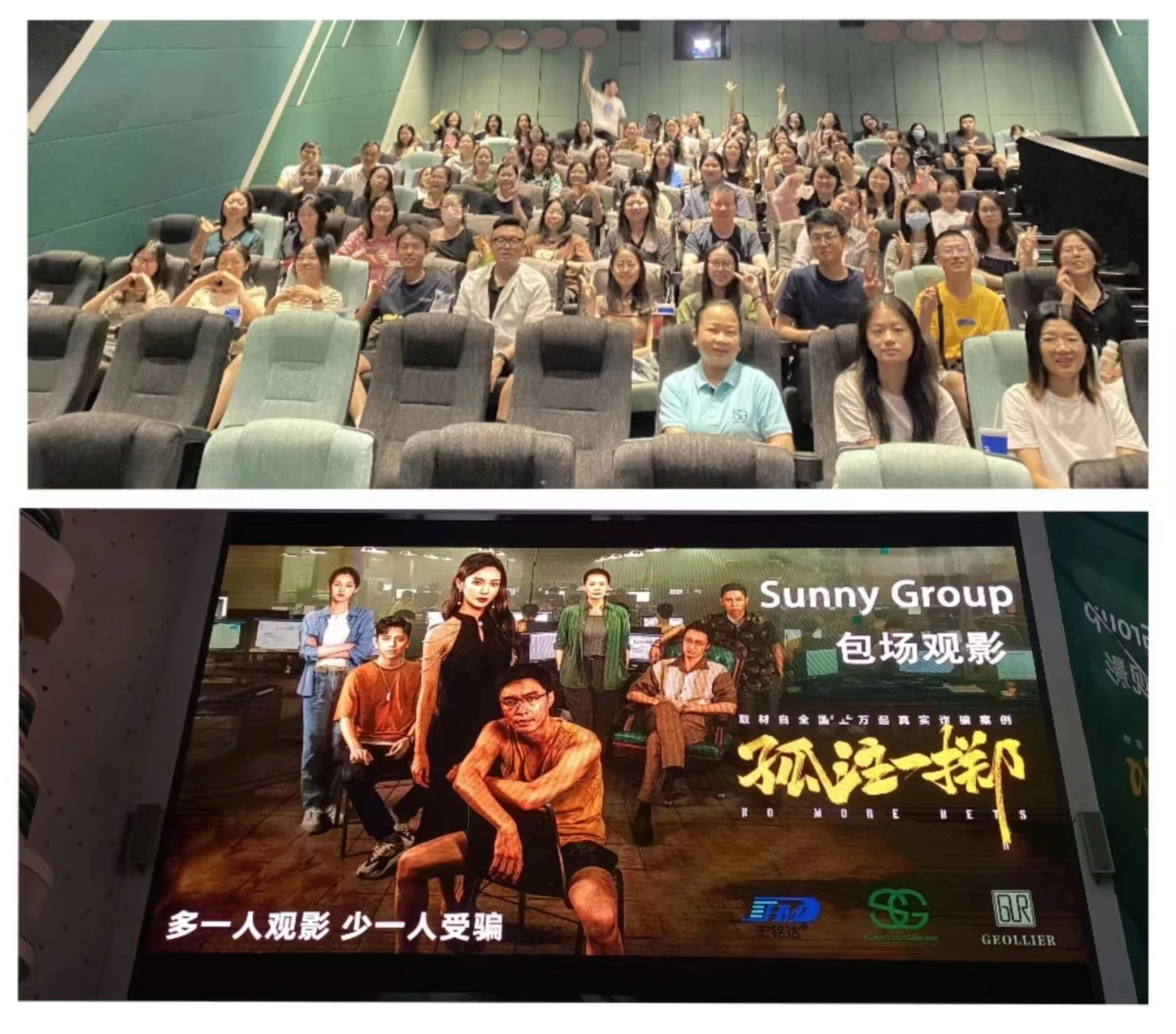 On July 20, 2023, our logistics colleague Zhang The boss was actually cheated180,000 yuan! The cause of the matter is this: There is one Hongkong Customers want transportation 20 cabinets to the united states , Proposing to use a Hong Kong dollar account to conduct transactions, Boss Zhang needs help to advance the payment. More than 300,000 Hong Kong dollars. Boss Zhang is very happy Received this large order, but the company does not have a Hong Kong dollar account , So he borrowed his friend's Hong Kong dollar Account to collect payment .
at this time The goods have not been shipped yet ,Hongkong Customer180,000 RMB The bill was given to Boss Zhang. Seeing that the customer was so happy, Boss Zhang told his friend confirm receive payment Then put 180,000 yuan transferred out go . However, shortly after the transfer, them I received a call from the Public Security Bureau and reported know Got scammed!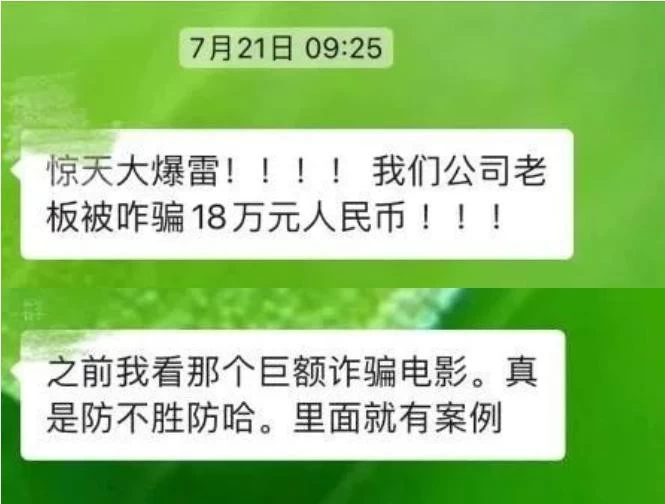 This is a common network Fraud means that the scammer pretends to be a customer, asks for advance payment, and provides a seemingly trustworthy account. pay payment. They can use Hong Kong accounts toThe characteristic of 24-hour retracement gives victims the illusion that the money has been received. Once the victim transfers the money, the scammer will immediately transfer the money away, leaving the victim in a situation of being defrauded.
Boss Zhang's unfortunate experience is just one of them. There are endless fraud methods. let people Hard to guard against , Our logistics colleagues want Take this as a lesson and pay more attention to security precautions to protect the interests of customers and ourselves. , Here are some tips for preventing scams:
Verify customer identity carefully: Always verify the authenticity of a customer's identity before conducting transactions with them. You can communicate with customers multiple times via phone, email or other channels to ensure the authenticity of their identity and needs.
Be wary of high-risk transactions: Be especially wary of transactions that require advance payment or involve large amounts of money. Carefully assess the risks of the transaction and ensure adequate evidence and safeguards are in place.
Confirm the payment is received before transferring: After receiving payment, always verify the authenticity and availability of the payment. You can confirm with your bank to make sure the money has arrived and can be used normally before making the transfer.
Strengthen employee training: Improve employees' awareness and vigilance of various fraud methods, and educate them on how to identify and respond to fraud. Regularly organize training and sharing sessions to enhance employees' awareness of prevention.
Pay close attention to warning messages: Pay attention to fraud warning information issued by the media and public security agencies in a timely manner, learn about the latest fraud methods and cases, and enhance your own prevention capabilities.
Pass the above etc. Precautions, we need to Be more vigilant against scams and protect yourself and your company's interests.
Sunny Worldwide Logistics We have been committed to providing safe and reliable logistics services to protect customers' interests and asset security. , before transporting goods Setting up an early warning mechanism to deal with possible risks is the difference between experienced and inexperienced people.