These people are amazing!
Polly Sunny Worldwide Logistics 2022-06-27 14:45:01
It was another day of joyous events.
First of all, congratulations to the following colleagues for their successful conversion! These colleagues have very different personalities, and they are full of contrasts compared to when they first came.
Ava, Evan, William from Marketing Department;
When Ava first came, she was dressed in a suit, with a sense of mystery in her eyes, and had many years of professional experience. Now holding the microphone in her hand, she spoke eloquently, and the audience was full of laughter.
Evan was wearing a plaid shirt when he introduced himself for the first time, we all thought he was a shy engineering boy, and now he has become the backbone of the marketing department, and his face is not changed when making jokes.
Compared with the shyness of other boys when they first came, William seems to have a social sense, and now he has become more social.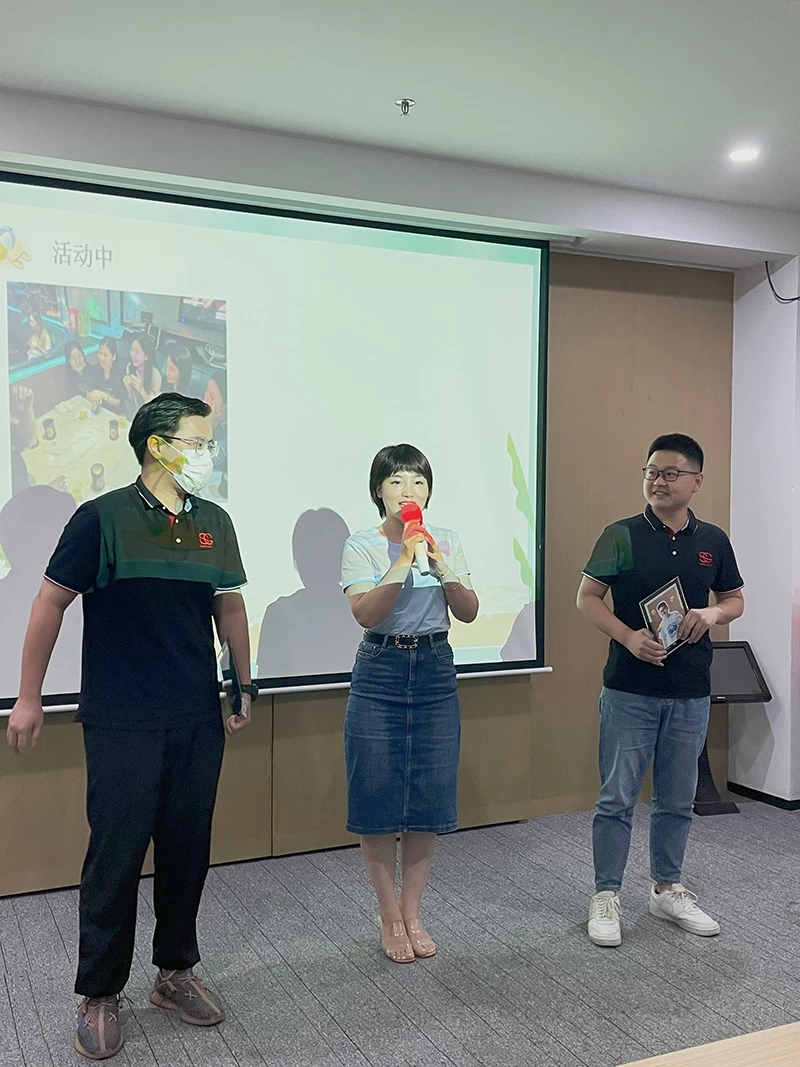 Casey, Monica from Commerce Department;
When Casey first came, she looked like a quiet girl, but since she is in the Commerce Department, her social skills must be unusual. It turns out that she is an outgoing girl, and the Commerce Department has added another beautiful girl.
Monica has the iconic height and beauty of the Commerce Department, working hours are very serious, and entertainment time is very free, giving her a stage, not only dancing but also drinking. She looks good, talks nicely, and has an interesting personality. Who doesn't like her?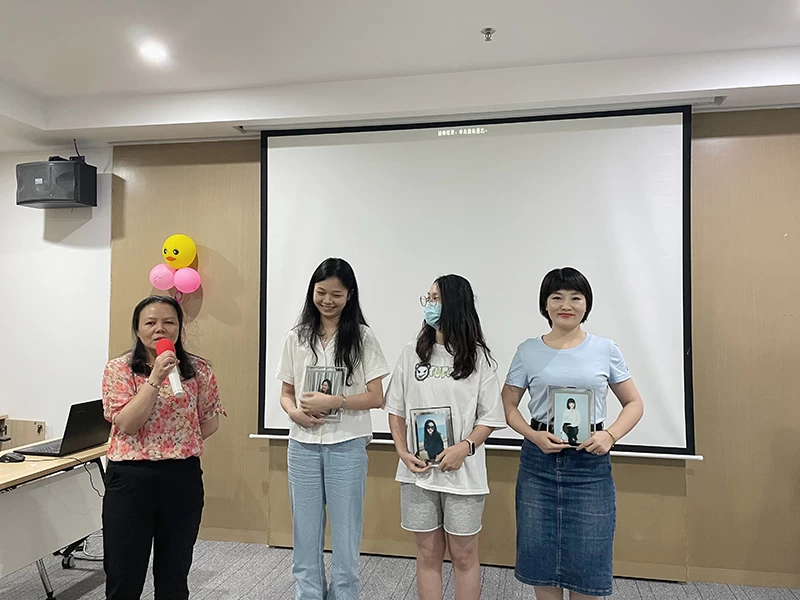 Dora from Operation Department;
We thought she was an ordinary girl, but didn't expect she had have the identity of a mother already! Work conscientiously and steadfastly, although she usually show less active side, but there is a lot of potential waiting for us to discover.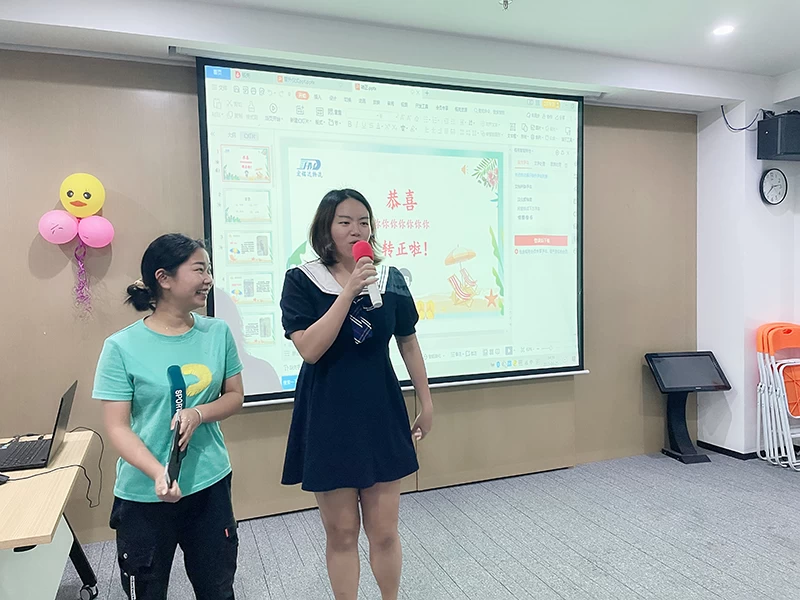 And finally, Joel from Online Marketing Department.
With a distinctive northern accent and a special name, he was shy at first, but now he has mingled with the old staff here. As his name suggests, one word is "show".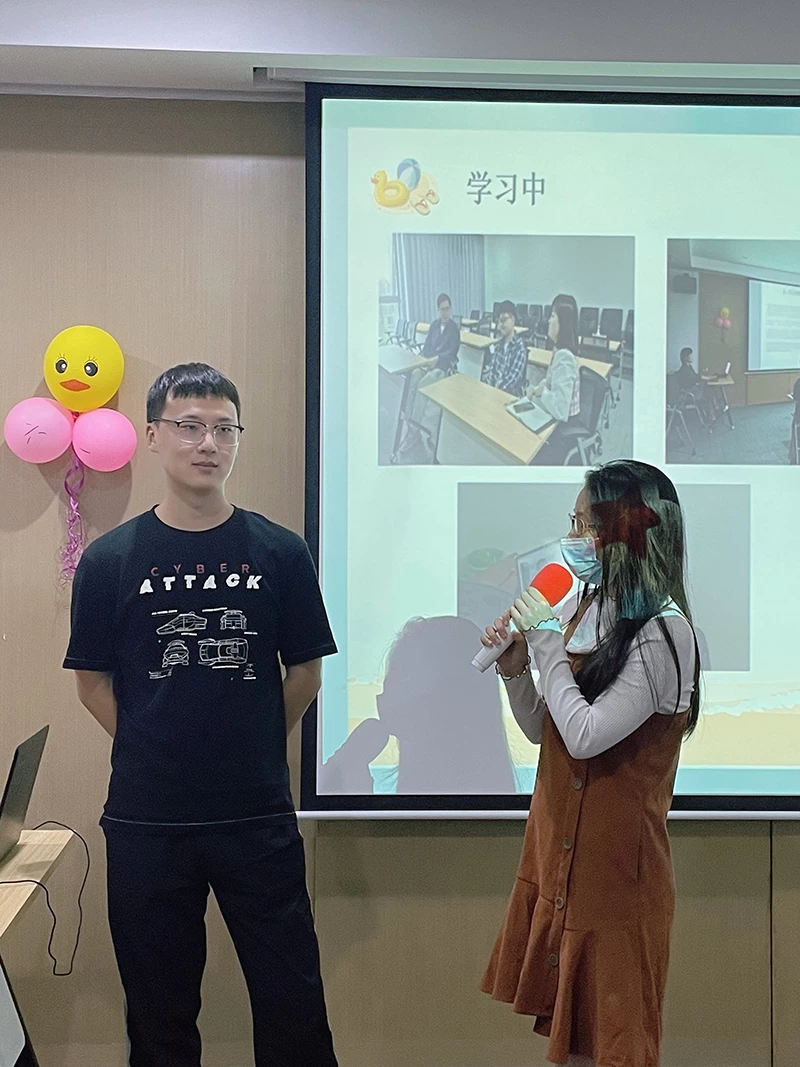 There is also good news, congratulations to Elena from the Monster Team of the Sales Department for successfully getting orders! She has not been in the company for a long time, and there are several "masters" she can ask for advice when she encounters problems, so that she can gain new knowledge and experience in the field of freight forwarding. The more wit,the less courage, she will take orders that others dare not take! The leader,  Besson specially prepared a surprise gift, looking forward to her better achievements in the future!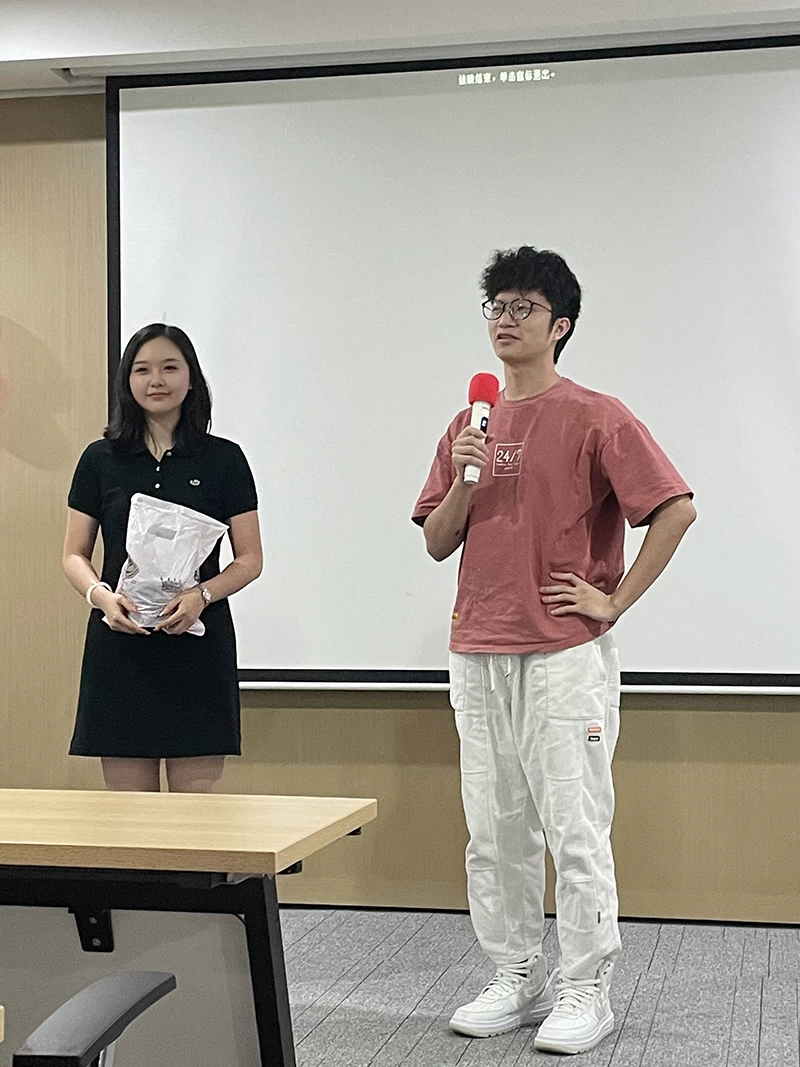 In addition to conversion and getting orders, Niki from the Commerce Department also ushered in a promotion and became the director of the Commerce Department. After giving birth to the baby, she came back non-stop to contribute to our commerce department, and we felt very relieved to work with her. Not only have strong professional knowledge, but also can share the latest logistics trends, and can also integrate resources to bring satisfactory prices to our customers.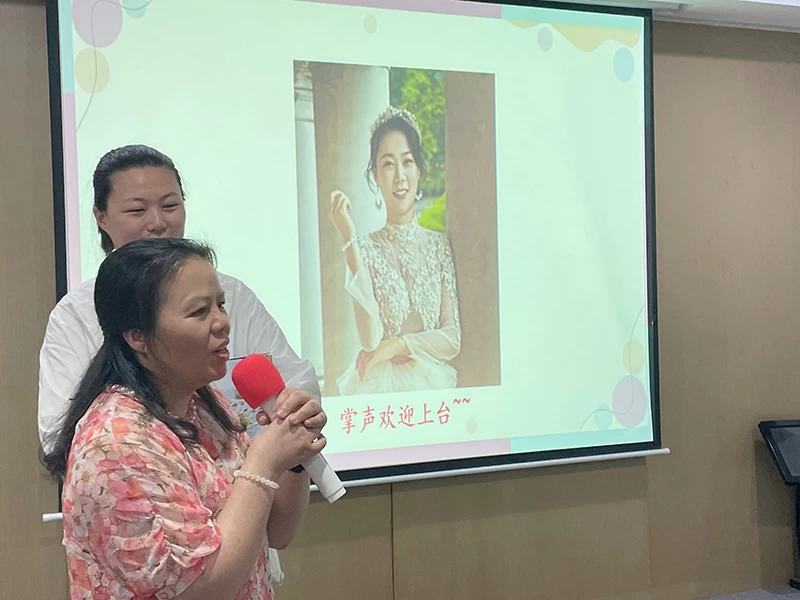 Finally, at 4:30 in the wonderful afternoon, another birthday party of Sunny Group began.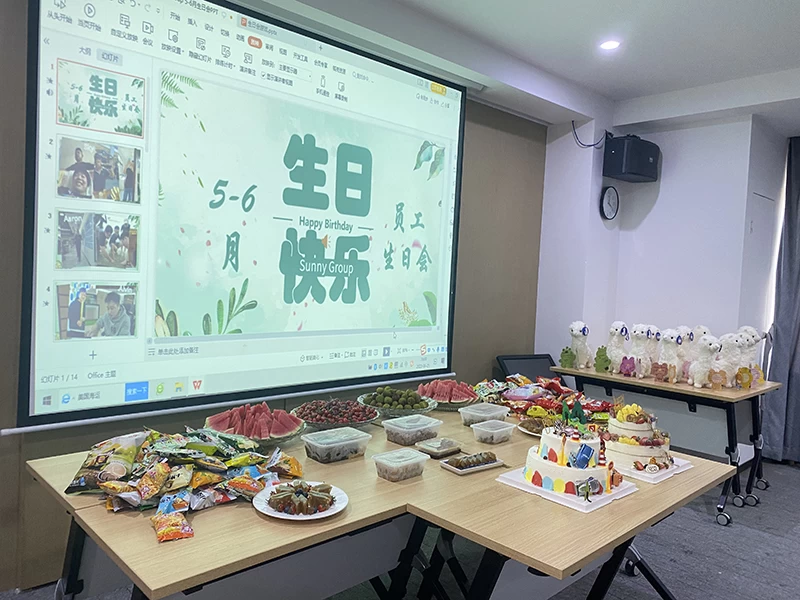 Game session: Let's find fault. Everyone responded enthusiastically and was very excited.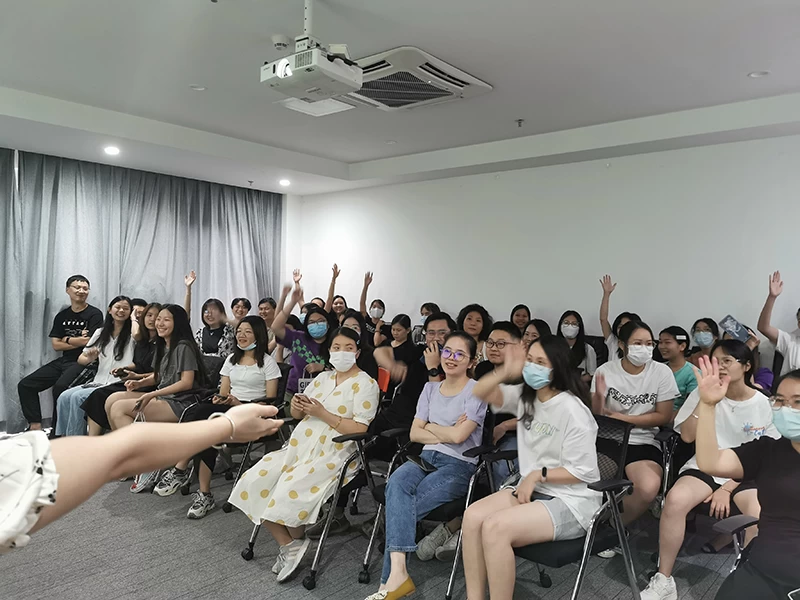 Happy Birthday to the 13 birthday stars Aaron, Alvin, Andy, Angel, Evan, Ivy, Josie, Lizzy, Nancy, Sammy, Sky, Vivian, Yvonne! No matter how old you are, you are a surprise at the turn of spring and summer!