Amazon has issued new regulations, requiring 213 products to update attribute information
sofreight.com sofreight.com 2023-09-21 11:34:53
NO.1
Amazon's new product listing will update 208 attribute information starting from October 3
On September 19, Amazon announced that after October 3, new product listings will need to update 208 attribute information for 213 product types. If a seller's product is listed in an affected product type, Amazon will send an email notification.
According to Amazon, providing attribute information can help increase sales by making it easier for buyers to search for product information that can improve their purchasing decisions. Amazon also said it will regularly review listing requirements for its most popular product types to ensure listings contain relevant attribute information that helps customers make purchasing decisions.
Additionally, all new listings for affected product types will require valid attributes, otherwise the product will not be added to the catalog.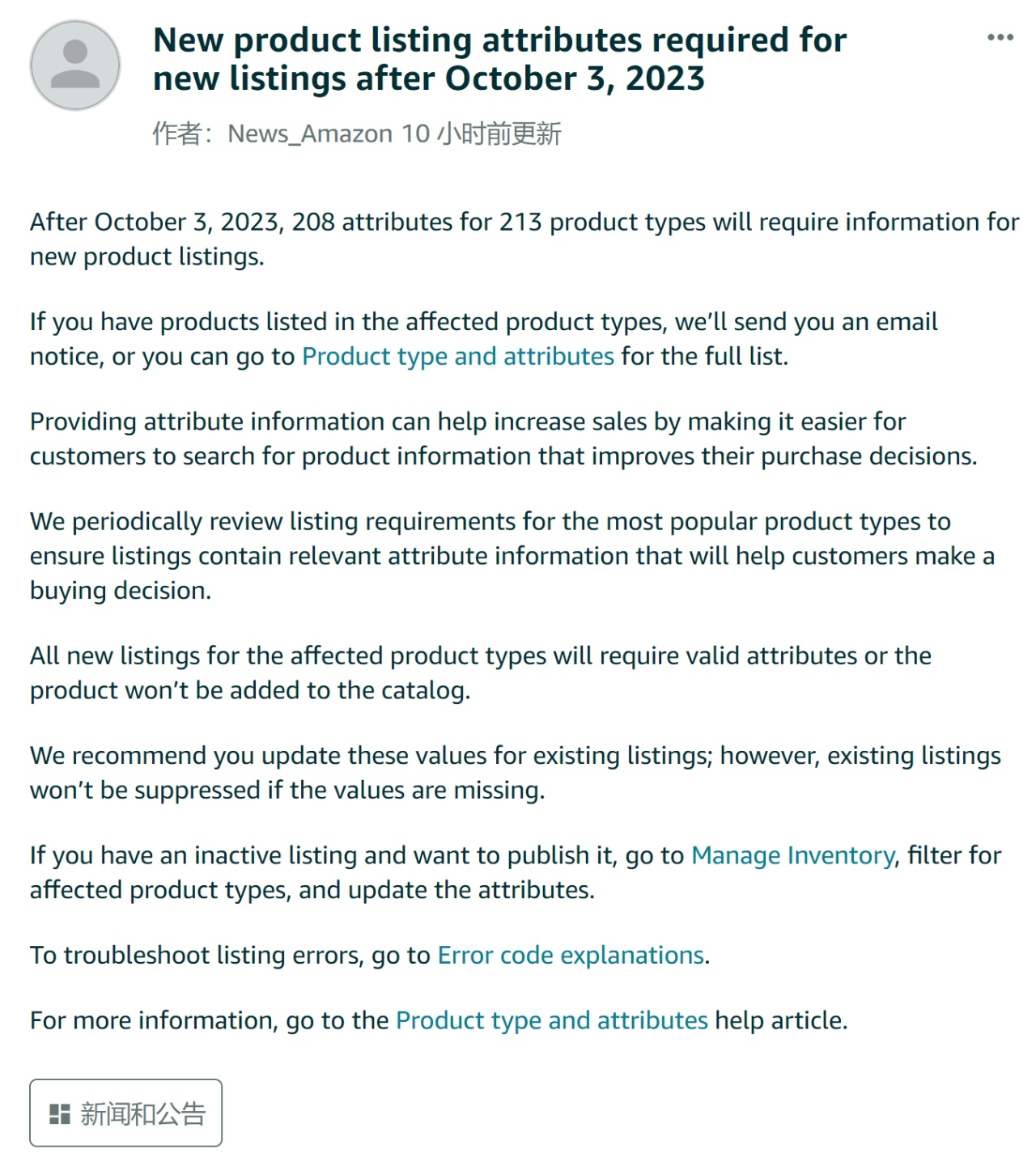 (Picture source screenshot from Amazon forum, deleted if infringement)
NO.2
Malaysia's foreign trade volume fell sharply in August year-on-year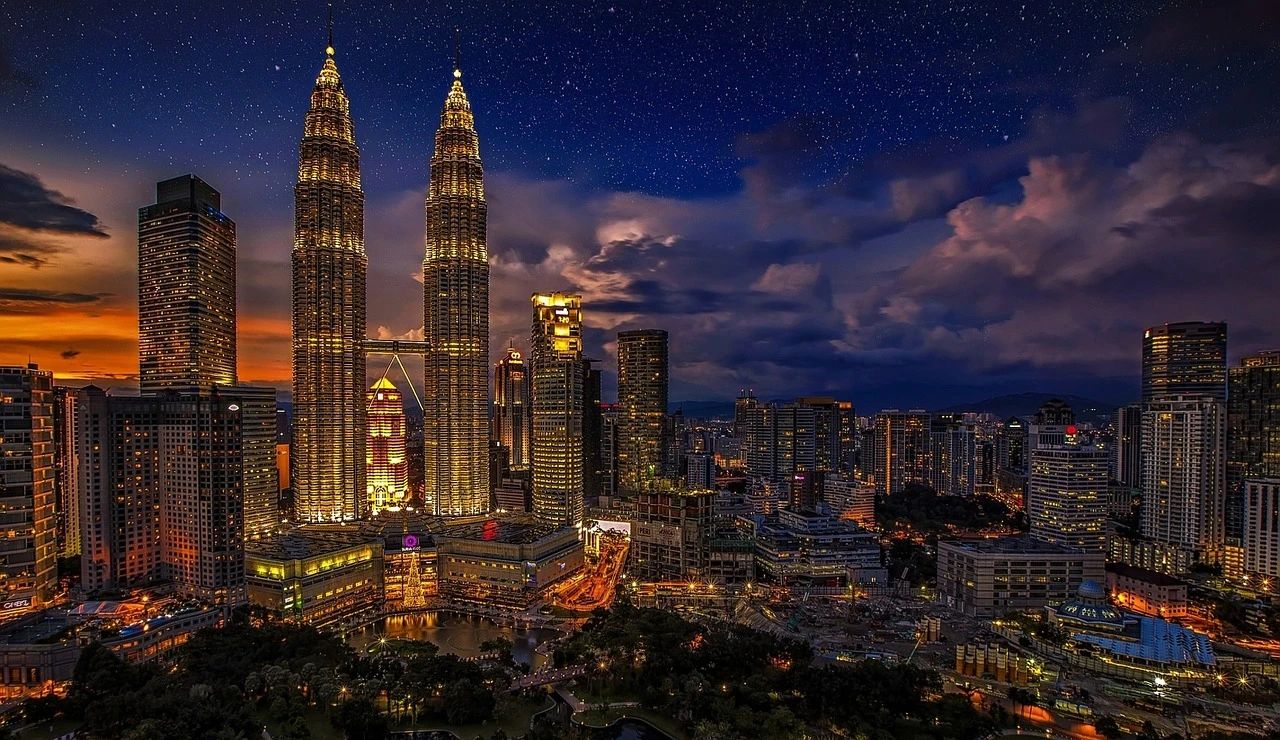 According to data released by the Malaysian Department of Statistics on September 19, the country's export value in August was 115.2 billion ringgit, a decrease of 18.6% from the same period last year; the import value was 97.9 billion ringgit, a decrease of 21.2% from the same period last year; trade The surplus was 17.3 billion ringgit, a slight increase of 0.1% compared with the same period last year; the total foreign trade fell by 19.8% compared with the same period last year, both of which were the highest declines this year.
The Malaysian Ministry of Investment, Trade and Industry stated that the sharp drop in trade data in August was mainly due to slowing global market demand and low commodity prices.
In August this year, the export value of Malaysia's main export products dropped significantly compared with last year. Among them, the export price of palm oil, an important agricultural product from Malaysia, is sluggish. Not only that, according to previous foreign media reports, from August 1 to 25, Malaysia's palm oil export volume was 974,235 tons, a decrease of 7.82% compared with the same period in July. This resulted in Malaysia's agricultural export value falling by 27.1% in August compared with the same period last year.
Since March this year, Malaysia's monthly trade data has continued to show negative year-on-year growth. In the first eight months of this year, Malaysia's total foreign trade dropped by 7.6% compared with the same period last year. In the first eight months, the export value, import value and trade surplus all decreased compared with the same period last year.
NO.3
Southeast Asia's small home appliance market revenue will reach 113.4 billion yuan
According to the forecast of Statista, an authoritative statistics agency, the Southeast Asian home appliance market is expected to reach 113.4 billion yuan in 2023. As the largest e-commerce platform in Southeast Asia, Shopee dominates the market. In August, Shopee's total visits were close to 520 million, a month-on-month increase of 4.19%.
Small appliances are replaced frequently. More and more consumers are influenced by new life concepts such as "lazy economy" and "healthy living", and thus choose to cook their own meals to improve their happiness. Small household appliances benefit from the large number of people living alone, and have a steady supply of room for growth.
On social platforms such as TikTok, many creators share the joy of using small household appliances to cook, which saves time and is highly practical. They can complete cooking while watching dramas, etc. They combine small household appliances with life scenes to be closer to people who live alone. life and improve the quality of life.
NO.4
Brazil becomes the third largest pet market in the world
According to Abinpet (Brazilian Pet Products Industry Association), Brazil ranks third in global pet sales, accounting for 4.95% of the global market, second only to the United States (43.7%) and China (8.7%).
Sales in the pet supplies segment are expected to grow by 10.6% in 2023, reaching R$ 46.42 billion. More than 50% of Brazilian households have dogs or cats, and about 30% of them have increased during the epidemic. A study by Adventures shows that during the epidemic, the pet market was one of the fastest-growing Brazilian markets, with purchase volume increasing by 108%.