Germany takes action, "windfall profit tax" is coming!
Elena Souhang.com 2022-11-28 10:55:17
According to a Reuters report on the 24th,The German government plans to impose a windfall profit tax of up to 33% on traditional fossil energy companies such as natural gas, oil and coal.It is expected to receive between 1 billion and 3 billion euros in taxes. In addition, Germany plans toA windfall profit tax of 90% is levied on the excess income of power generation enterprises.
Reuters quoted sources from the German Finance Ministry as saying that the tax plan, called "Contribution to the European Energy Crisis", will be implemented by the end of 2022. The number of companies to be taxed is expected to reach double digits, and the windfall profits tax will be applied to the profits of these companies in 2022 and 2023. According to a draft document from the German Ministry of Finance,Natural gas, oil, coal companies and refineries will be subject to a windfall profit tax if their profits this year and next exceed 20% of their average profits from 2018 to 2021.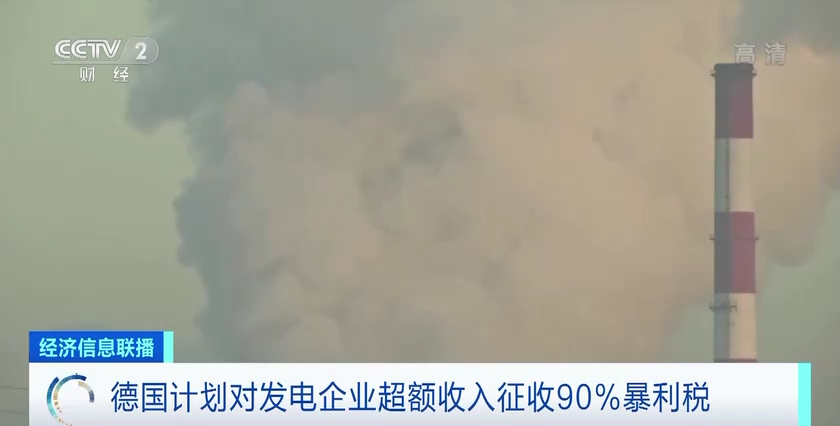 In addition, according to Bloomberg, Germany also plans to impose a windfall profit tax on power generation companies. When solar, offshore wind and nuclear power generation companies earn more than 130 euros per megawatt-hour, the German government plans to impose a 90% windfall tax on the excess revenue.
In addition, windfall profits tax will be levied according to the fuel used by power producers, lignite power plants with revenue of more than 52 euros per megawatt hour and oil power plants with revenue of more than 28 euros will be taxed.
This windfall profit tax will be applicable for 10 months, starting as early as September this year and ending at the end of June next year, and may be extended to the end of 2024 in the future. According to a statement Friday,The windfall profits tax will take effect from December until the end of June 2023, rather than retroactively starting in September as previously planned.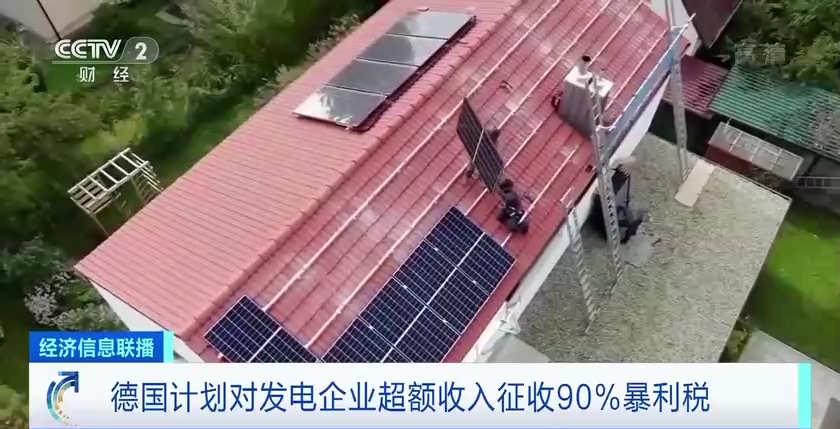 The German government on the 22nd proposed a package totaling 54 billion euros, which will set a cap on gas and electricity prices for businesses and households next year. According to reports,Germany's associated subsidies to consumers will be partly funded by a windfall tax on energy company profits.
The German Investor Protection Association said it opposed the retroactive tax intervention as unfair to energy companies. The association pointed out that when profits are meager, energy companies receive neither tax breaks nor subsidies, and the windfall profit tax is imposed when their incomes rise, which will discourage companies from investing and delay the transition to green energy.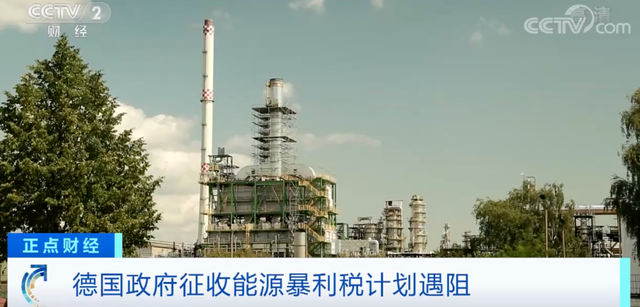 Furthermore, in October,U.S.President Biden asked energy companies to use profits to expand production to lower energy prices, relieving pressure on the cost of living for American households, otherwise it will call on Congress to promote legislation to impose punitive taxes on energy companies. AustriaThe government also announced on November 18,Plans to levy a windfall profit tax on oil and gas companies, with rates as high as 40%.If the company can prove that it is investing in renewable energy, the tax rate will be reduced from 40% to 33%.
Since the beginning of this year, energy prices such as oil and natural gas have risen sharply in the global market, making many energy giants earn a lot of money. In the context of rising living costs, governments and all walks of life in many countries are dissatisfied with some companies' profits from it.