Another old Australian shipping customer returns the order
even Sunny Worldwide Logistics 2023-10-24 12:11:47
September 2023, Sydney, Australia Old customers Jack After the Christmas goods are shipped,In October, preparations for the New Year's goods began again. This time, as always, I found Jessy, a senior salesperson at Hongmingda Logistics, to help collect the New Year's goods from the warehouse in Shenzhen, China, and send them to Australia Sydney.
This batch of New Year's goods, Sydney, Australia Old customers Jack Still exceedingAfter purchasing goods on more than 20 Alibaba stores, all goods will be delivered first Sunny Worldwide Logisticswarehouse, reorganize the packaging, and wait until all the New Year's goods arrive, and unify them from Shenzhen, China to Sydney, Australia ,During this process,Jessy will confirm with each supplier Sydney, Australia client Jack The name, quantity, type, delivery time, etc. of the goods.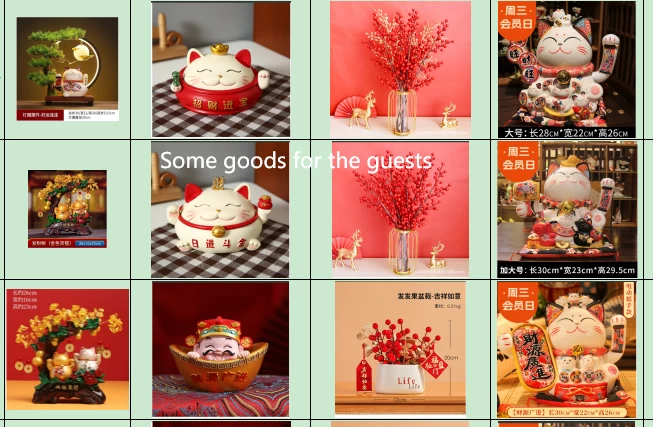 After the goods arrive at the warehouse,Jessy will work with other colleagues to carefully check the condition of each piece of goods to ensure that the goods are in good condition and package them according to the category of the goods. Lynn assisted Jessy in inspecting the goods. She saw a very cute ornament that imitated the green plant of copper money. The asparagus was placed together. The root of the asparagus was wrapped with wrapping paper on the outside. It was very tight, and a transparent plastic wrap was used on the inside. If you don't pick it up and look at it, you won't know there is plastic wrap and dirt inside. This small pot of asparagus is actually a living plant.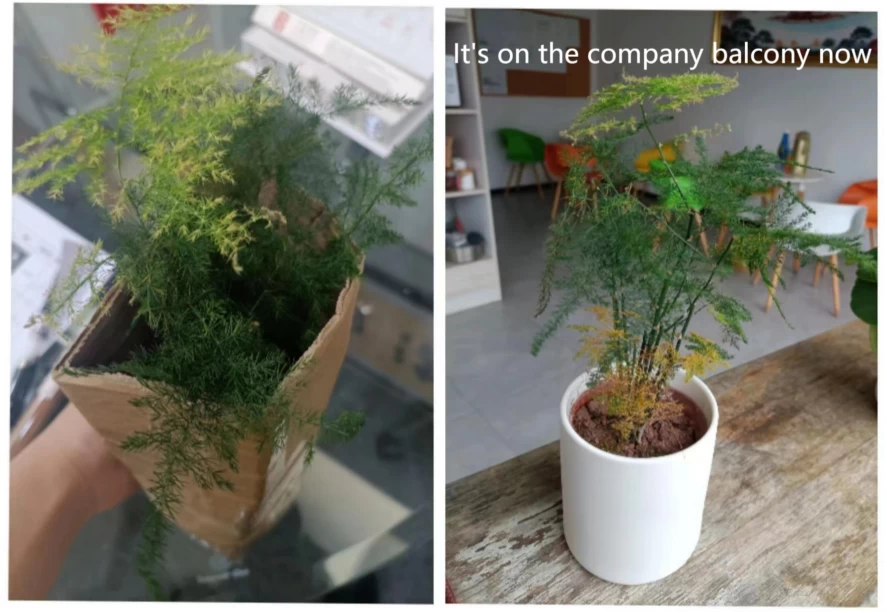 In international logistics, many countries have implemented strict regulations that prohibit or restrict the carriage of live plants in imported goods. This is to protect the ecological environment, agricultural industry and biodiversity of each country. However, specific regulations may vary from country to country. Let's look at some common situations:
Australia: Australia Strict restrictions on live plants in imported consignments are in place to protect Australia ecological environment and agricultural industry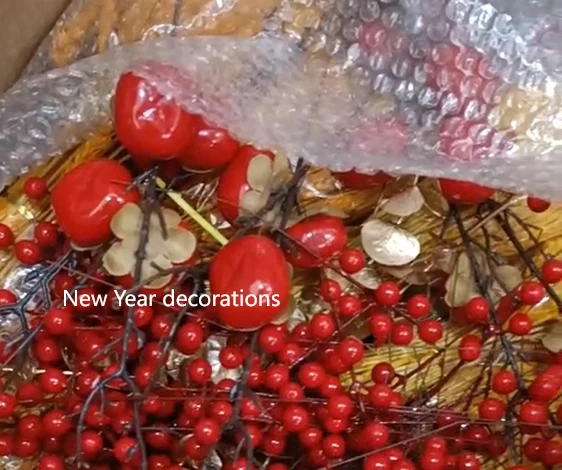 USA: United States Department of Agriculture (The USDA has similar regulations prohibiting or restricting live plants in imported shipments. This is to prevent the spread of invasive species and protect native crops.
European Union: EU member states have similar regulations to protect their ecosystems and agricultural industries. Imported goods must meet phytosanitary requirements and undergo quarantine and approval procedures.
Specific regulations may vary by country and cargo type. It is recommended to consult the relevant logistics company or customs department to ensure that your cargo meets the requirements of the destination country. We should follow each country's regulations and ensure there are no live plants in our packages.
Jessy immediately followed Australia Sydney customersJack communicated and finally this small plant was planted in our company. Other goods were also inspected more carefully, and all the New Year's goods were collected and shipped smoothly. The New Year's goods were successfully shipped. Shenzhen, China arrives in Sydney, Australia .
Sunny Worldwide Logistics Great attention is paid to every detail to ensure the goods arrive on time Australia Sydney, allowing customers to enjoy the perfect New Year shopping experience. Come and try a small order, Hongmingda Logistics exceedsAn honest company with 26 years of experience will not wander around the world and remain anonymous because of your order.