Chengdu has added an international freight route!
Ting sofreight.com 2023-05-18 18:40:38
On May 15th, SF Express opened its second international (regional) cargo route this year at Chengdu Shuangliu International Airport: Chengdu-Mumbai cargo route. At this point, SF Express has arranged 8 international cargo routes at Shuangliu International Airport.
Since the beginning of this year, four international (regional) freight routes have been successively opened, including Chengdu Shuangliu-Budapest and Chengdu Shuangliu-America. Chengdu Shuangliu International Airport has 25 freight routes in operation, basically forming a backbone freight route network connecting Europe, North America, and Asia. From January to April, Shuangliu International Airport achieved a cargo and mail throughput of 168600 tons, ranking first in the southwest region.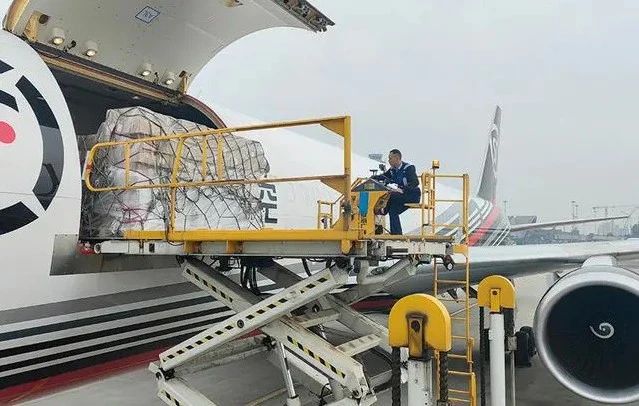 Source: Provided by Shuangliu District, Chengdu City for intrusion and deletion
SF Express Chengdu Mumbai International All Cargo Flight is operated by the B767-300 all cargo aircraft, which operates once a week and shuttles back and forth on the same day. We can provide over 100 tons of air transportation capacity for Chengdu to and from Mumbai every week, serving cross-border transportation of goods such as electronic products, automotive parts, textiles, mechanical equipment, etc., and helping Chinese brands that export products and layout industries to India and South Asia through Chengdu to "go global".
As a freight logistics "chain leader" enterprise, SF Express has opened international freight routes to Kathmandu, Nepal, Hanoi, South Korea, Dhaka, Pakistan, Delhi, and Chennai at Chengdu Shuangliu International Airport.
Since the beginning of this year, there have been frequent actions by Shuangliu to promote the transformation and development of aviation hubs, focusing on "one city, two markets". In early April, with the transfer of international passenger flights, the T1 terminal of Shuangliu International Airport immediately began upgrading and renovating. All parties interpret this as a key step in driving the transformation of "passenger and freight integration" and assisting Chengdu in building an international aviation gateway hub. Prior to this, Chengdu Shuangliu International Airport released high-quality business express products to assist in the construction of Chengdu International Aviation Hub.