Information | MSC's shipping capacity exceeds 5 million TEU, and the India-Pakistan route index rises by 14.4%!
Lian so freight.com 2023-06-02 09:34:13
MSC capacity exceeds 5 million TEU
With the receipt of two 24,000 TEU ultra-large container ships from Chinese shipyards, the operating capacity of Mediterranean Shipping Company (MSC) has exceeded 5 million TEU, becoming the world's first liner company with a capacity exceeding 5 million TEU.
According to the latest statistics from Alphaliner, MSC's operating fleet has reached 756 ships with a capacity of 5,011,099 TEU, surpassing Maersk, which ranks second in capacity by 880,000 TEU, and firmly ranking first in the global capacity ranking.
In addition, MSC currently has 125 new ship orders with a total capacity of about 1.61 million TEU, equivalent to 32.2% of its existing fleet size. Alphaliner predicts that the capacity of MSC will exceed 6 million TEU in 2024.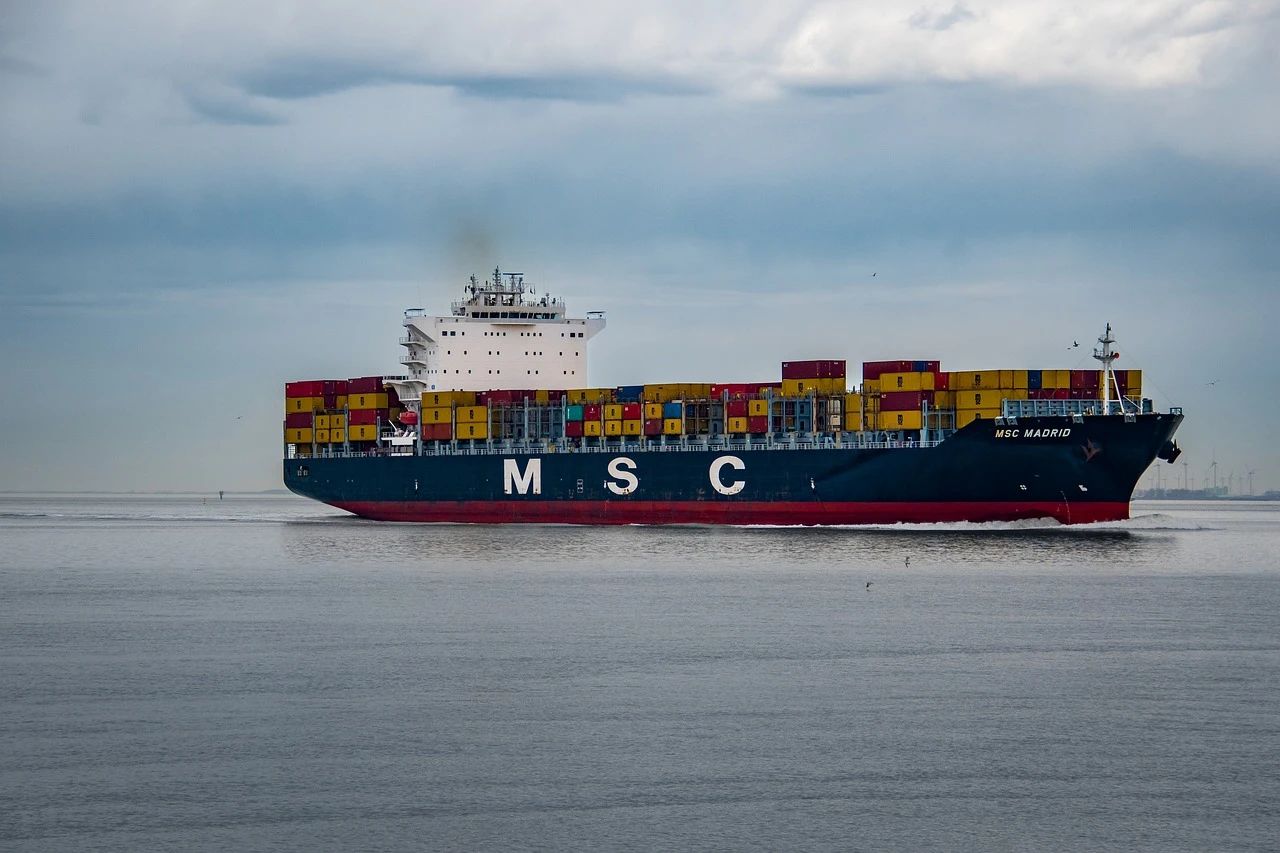 COSCO SHIPPING Container Lines ANE route opened
A few days ago, as the ship "CONTSHIP YEN" slowly sailed away from Sydney's Hutchison Wharf, it marked the successful opening of COSCO SHIPPING Lines' first regional feeder line covering major ports in Australia and Port of Auckland, New Zealand - the ANE route.
According to reports, the COSCO SHIPPING Lines ANE route currently calls at Bell Bay (BELL BAY) in Tasmania (BELL BAY), Melbourne, Sydney, and Auckland, providing biweekly services with a biweekly capacity of 700TEU.
The successful opening of the ANE route not only realizes the direct service of COSCO SHIPPING's dual-brand fleet between Australia and New Zealand for the first time, but also relies on COSCO SHIPPING Lines' global network of main and branch lines to provide goods entering and leaving Tasmania with More convenient and efficient shipping and extended services.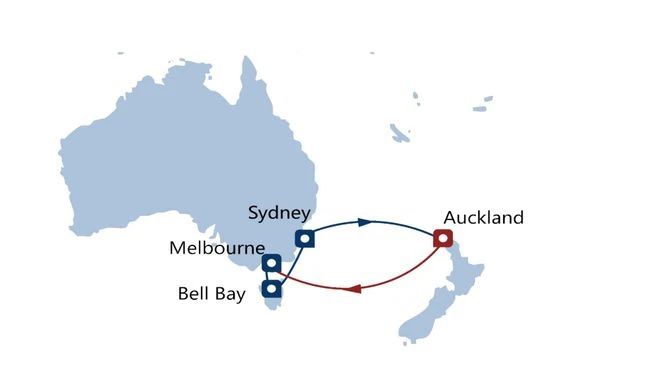 India-Pakistan route index rises 14.4%
From May 20 to May 26, the Ningbo Export Containerized Freight Index (NCFI) of the Maritime Silk Road Index released by Ningbo Shipping Exchange closed at 702.4 points, which was basically the same as last week. Among the 21 routes, the freight index of 11 routes increased, and the freight index of 10 routes decreased. Among the major ports along the "Maritime Silk Road", the freight index of 7 ports rose, and the freight index of 9 ports fell.
In addition, the India-Pakistan route market fluctuated greatly last week: the space on the route continued to be tight, and the booking price in the spot market maintained an upward trend, but the increase narrowed compared with the previous two weeks. The India-Pakistan route index was 1231.5 points, up 14.4% from the previous week.
Ezhou-Los Angeles International Freight Route Opens
A B747-400 all-cargo plane of SF Airlines carrying nearly 80 tons of cargo flew directly from Ezhou to Los Angeles, USA on the evening of May 26, marking the official opening of the "Ezhou-Los Angeles" international cargo route. Lake Airport's first North American flight.
Since April this year, SF Airlines has successively opened new routes from Ezhou to Liege in Belgium, Chennai in India, Delhi in India and other places, initially forming an air network layout that radiates from Ezhou to Europe and South Asia.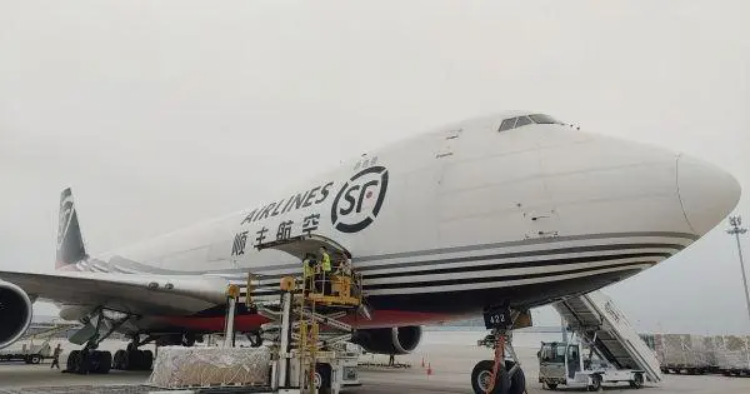 Source: SF Airlines Invasion and Deletion
The world's first M350 FPSO was delivered
On May 26, the world's first M350 floating production storage and oil storage vessel (FPSO) jointly developed and designed by Dalian Shipbuilding Industry Group Co., Ltd., a subsidiary of China State Shipbuilding Corporation, and Mitsui Offshore & Marine was officially delivered, realizing my country's shipbuilding industry FPSO field. major breakthrough.
The FPSO is the world's first ultra-large offshore project designed using the latest codes of DNV Classification Society. It can meet the special marine environmental conditions in Brazil, West Africa, Australia and other regions, and is suitable for oil and gas development operations in many sea areas around the world. Significantly reduce the owner's operating costs.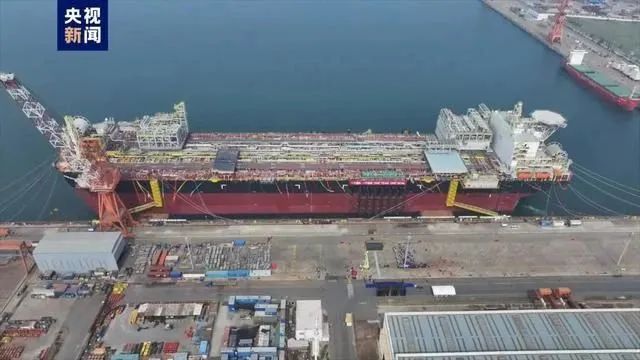 Source: CCTV News Invasion and Deletion