The "iron bones" of Sunny Worldwide Logistics - railway transportation
Lian Sunny Worldwide Logistics 2023-04-07 12:27:01
year 2013 Chinese President habit Nearly flat Visited countries in Central Asia and Southeast Asia, and proposed joint constructionThe major initiatives of the "Silk Road Economic Belt" and the "21st Century Maritime Silk Road", referred to as the "Belt and Road" policy.
Started in 2014 China Subsidies and support for railway transportation have been provided, and the development of railways has ushered in spring, and the volume of goods has doubled every yearFrom 2014 to 2019, the cumulative shipments exceeded 20,000 trains, and the data for 2020 had exceeded 10,180 trains as of November of that year.
in some regions and countries,Rail transportIt is still an important mode of transportation, for example, in regions such as Europe and China, the proportion of railway transportation is relatively high.
Banlie exit channel
The exit channel of the railway line is divided into three, the exit port4.
South Route: Alashankou and Khorgos, this channel is changed to Central Asia/Europe/Middle East mainly;
Central channel: Erenhot, this channel is changed to Russia/ Europe mainly;
Northern passage: Manzhouli, this passage is mainly for Russia, supplemented by Europe;
Summary and distribution map of train operation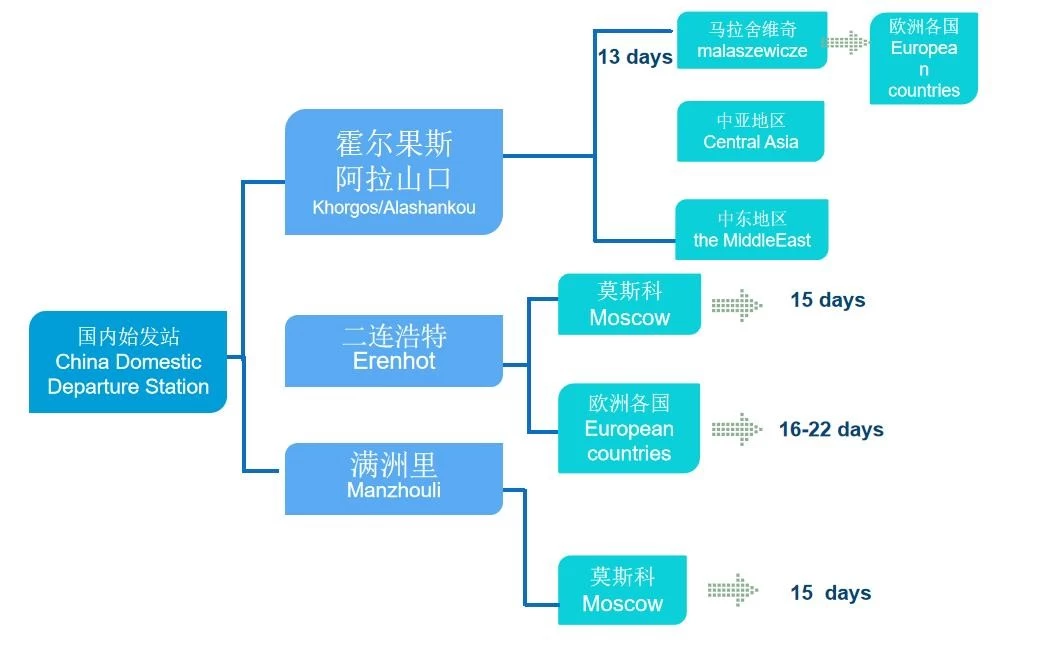 China-European train routes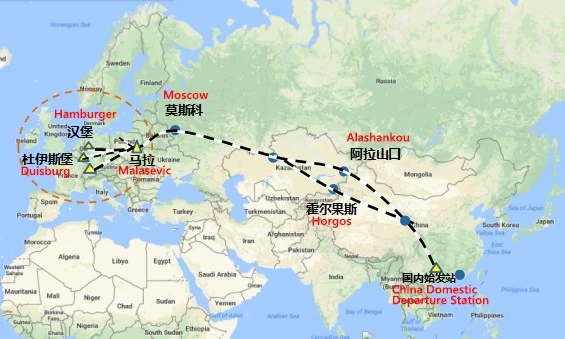 China-Russian train routes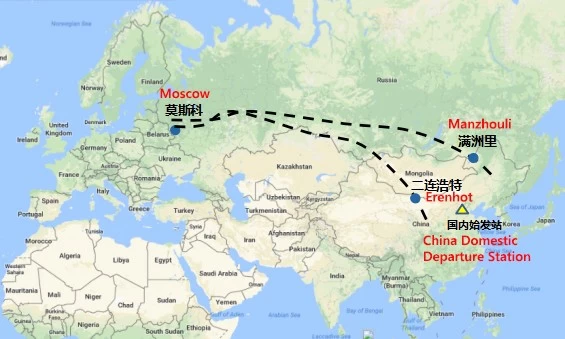 China-Central Asia Railway Express Operation Route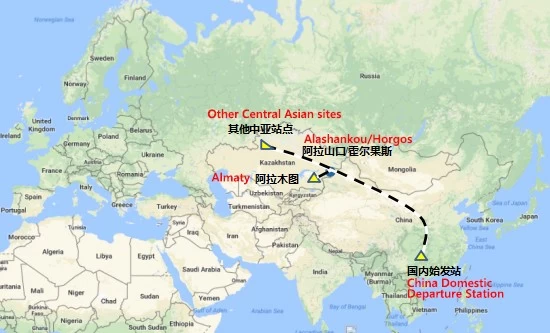 Change of clothes at the train crossing
Due to the different gauges of railways between countries, the goods need to be reloaded in hanging cabinets to pass through. At the gate, the containers are hoisted one by one to foreign wagons, and the volume of cargo has surged and queued up for reloading./ Lack of wagons will affect the timeliness of trains.

Railway Advantages and Disadvantages
Advantages of the railway:
The operation process is very stable, and it will not experience strong winds and waves like sea transportation, and the safety of the goods is guaranteed.
The running speed is very fast, the fastest record is the train isIt takes 11 days to reach Poland, while it takes at least 30 days to reach Poland by sea. In the future, the congestion at the gate and the efficiency of reloading will be alleviated. The railway service will continue to break through, comparable to air transport, greatly shortening the operating time and reducing logistics costs.
Rail Cons:
The block train cannot receive cargo exceeding the size of the container, and the requirements for load balance are much higher than those of sea freight.500kg cargo generally requires a container loading plan before loading, and the cost of loss of space is high.
Self-operated Suika-Central Asia train service introduction
Shenzhen/Pingyan Station and Guangzhou/Zengcheng Station----------Kashgar-----------Central Asia Stations
The domestic trade train starts in Guangdong, transports the container to Kashgar, and then uses the automobile transportation method in Kashgar to send the container to Tashkent/Bishkek/Dushanbe and other Central Asian sites, the whole journey takes about 35-40 days.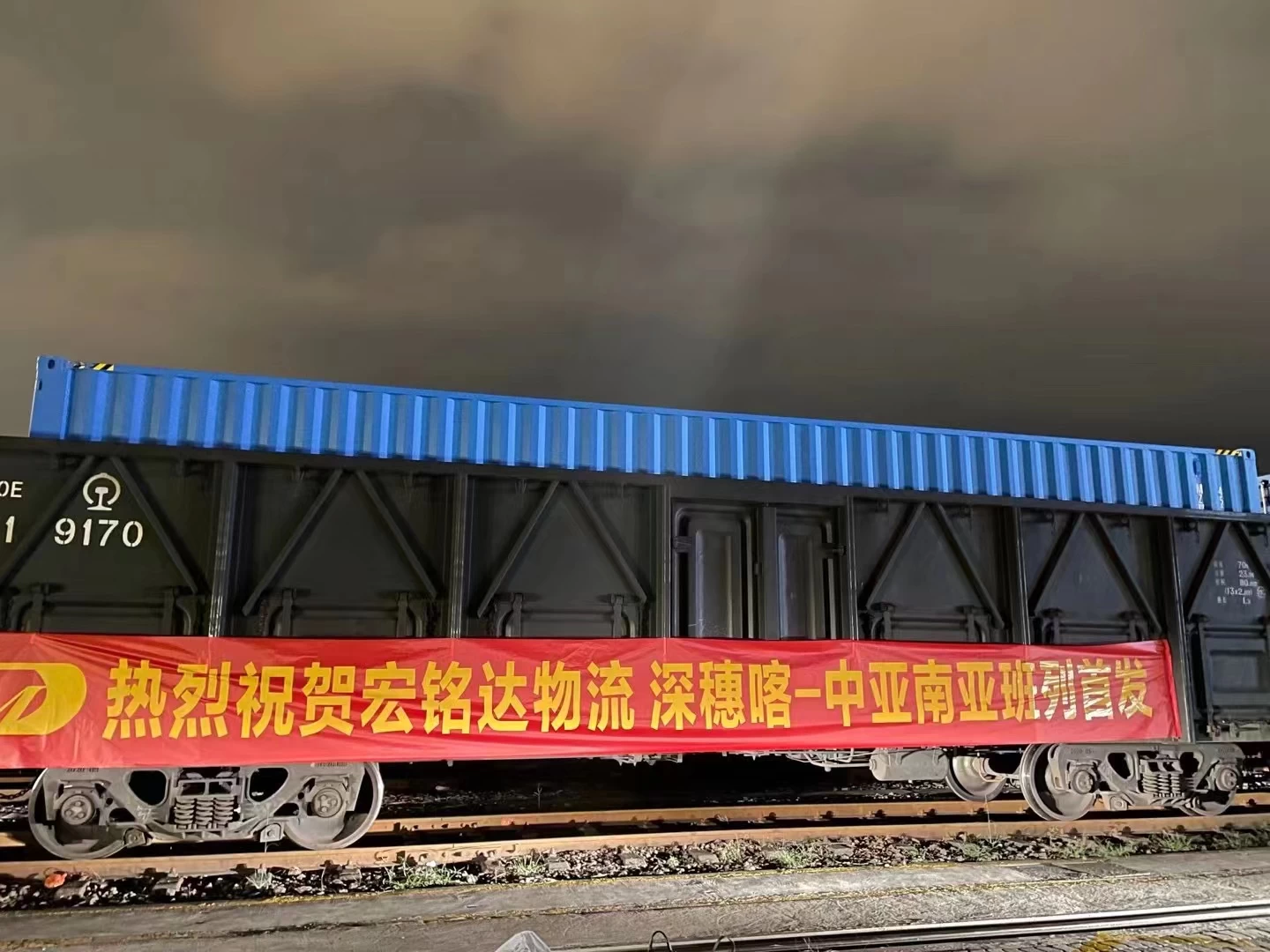 Railway transportation is of irreplaceable importance in the modern logistics system, and plays an important role in the economic development and social progress of countries and regions.
Sunny Worldwide Logistics As a professional international logistics company with more thanWith 20 years of experience in international logistics and transportation, we have been committed to providing customers with efficient, safe and convenient logistics services.
In terms of railway transportation, Sunny Worldwide Logistics will do the following several aspects of service:
1. supply omnidirectionalRailway transportation services, including cargo transportation, wagon leasing, cargo loading and unloading and other services.
2. with the railway company build close cooperationrelationship to ensure timely and safe delivery of goods.
3. Provide professional logistics solutions and consulting services, to help customers choose a suitable railway transportation plan.
4. for customer Real-time cargo tracking and information feedbackService, let customers know the transportation status of the goods at any time.
Flower Company will continue to improve its service level and operational capabilities to provide customers with better logistics services.