This new type of environmentally friendly container ship can increase the additional loading space by 8%!
Elena Souhang.com 2023-05-29 17:07:07
The three-cabin LNG carrier has a loading capacity of 174,000 cubic meters and has obtained the Approval in Principle (AiP) certificate issued by Lloyd's Register (LR). It is characterized by the reduction of an isolation chamber, a pump tower and related cryogenic equipment, and the total surface area of ​​the containment system will also be reduced by about 2,000 square meters, which can reduce the daily evaporation rate (Daily Boil-off Rate).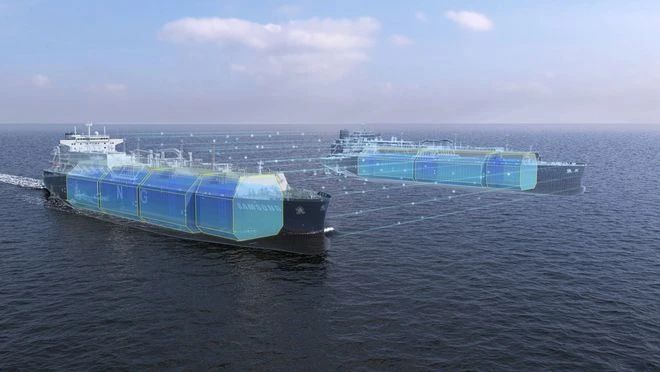 Source: Longde Chuanren Invasion and Deletion
It is understood that the daily evaporation rate of currently operating LNG ships is 0.085%, while the daily evaporation rate of three-cabin LNG ships will drop to 0.080%. In addition, the number of equipment and parts required for each of the new ship-type cargo tanks will also be reduced, which can greatly reduce materials, construction costs, and maintenance costs.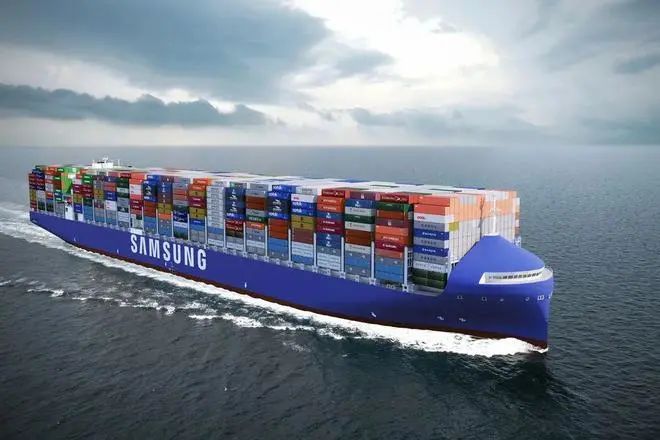 Source: China Aviation Weekly Invasion and deletion
The Eco Container Ship (environmentally friendly container ship) launched by Samsung Heavy Industries adopts a new concept design that separates the engine room from the living area, which can increase the container loading space by up to 8%.
Eco Container Ship also adopts methanol and ammonia fuel reserve design, which has been particularly appreciated by shipowners who urgently need to reduce carbon emissions.
The relevant person in charge of Samsung Heavy Industries said that the introduction of new ship types and technologies has played the role of a "barometer" and can provide forecasts for future orders.